Children's horn, model 55/56
Our children's B-horn is not a student instrument where a lower price means many concessions. Like the large FINKE horns, the small children's horn - with or without a tamping valve - is only made of the best materials. It is a full-fledged instrument: Despite its small dimensions, it enables a real, round horn tone! Children and adolescents usually blow on horns that weigh 2 kg or more. Too heavy for young arms!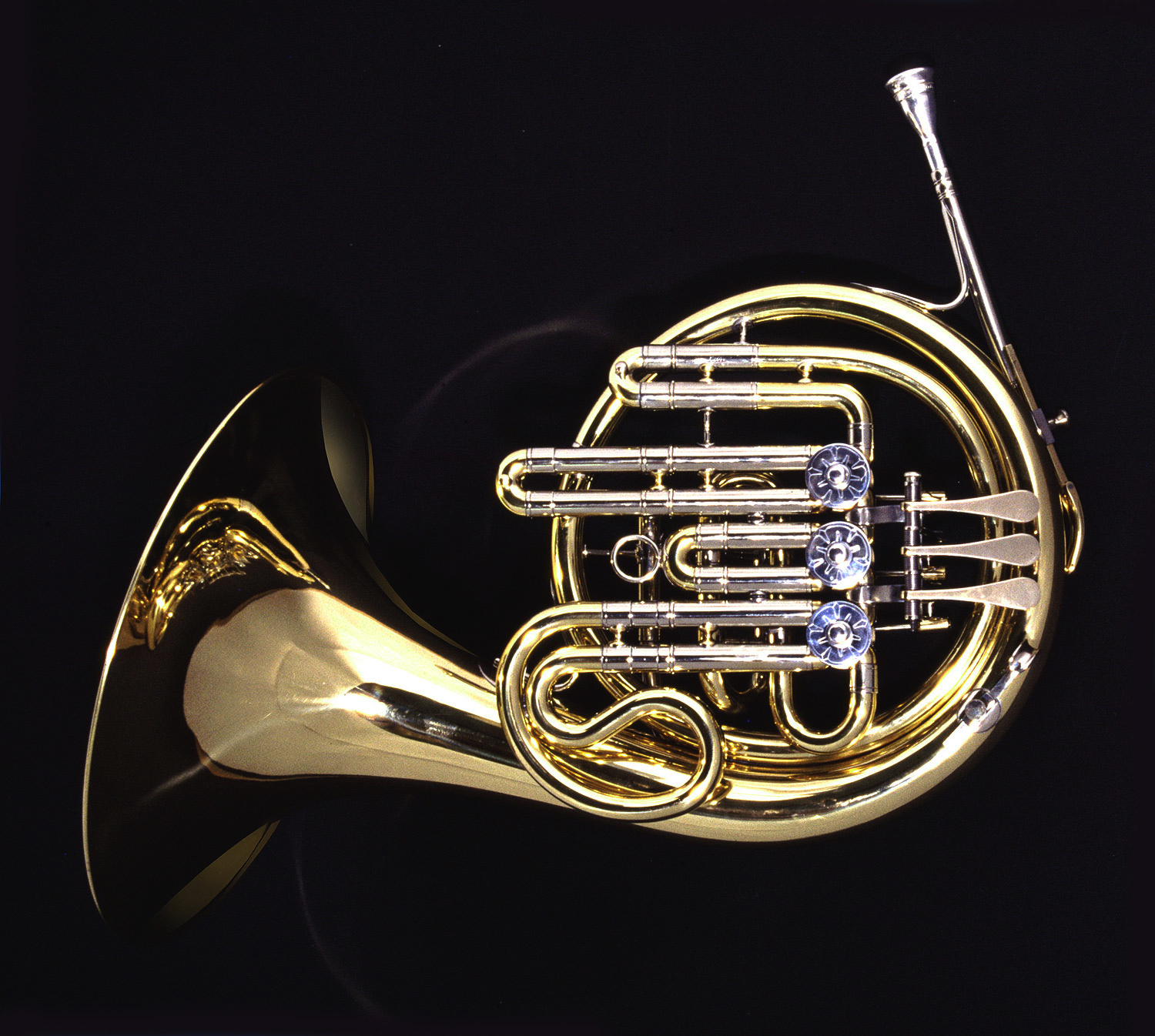 Das kleine B-Horn aber kann ohne Bedenken an die jungen Hornisten weitergereicht werden. Es wiegt 1,45 kg, mit abschraubbarem Schallbecher etwas mehr. Damit die Kinder ihr Horn besser halten und leichter handhaben können, ist es kompakt gebaut und mit einer verstellbaren Handstütze und einem Fingerhaken ausgestattet. "Anfängerunterricht nur mit dem F-Horn!" fordern viele Hornlehrer. Deshalb bietet FINKE zum kleinen B-Horn auch einen Satz Züge an, mit dem es zum F-Horn umgebaut werden kann. Auch erwachsene Laien- und Profimusiker werden das kleine und sehr leichte B-Horn für sich entdecken! Es hilft den Älteren z.B. über orthopädische Beschwerden hinweg. In der Kammermusik kommt man oft ohne Doppelhorn aus. Und während des Urlaubs sorgt das B-"Hörnchen" dafür, dass der Ansatz bleibt.
Yellow-Brass with A / stopping

3.250€

Set of F horn slides

370€

Surcharge for F equipment (instead of B) from No. 55

230
The prices listed include a leadpipe of your choice, a four-year rotor guarantee and mechanical minibal joints. Please see our price list for prices for options.