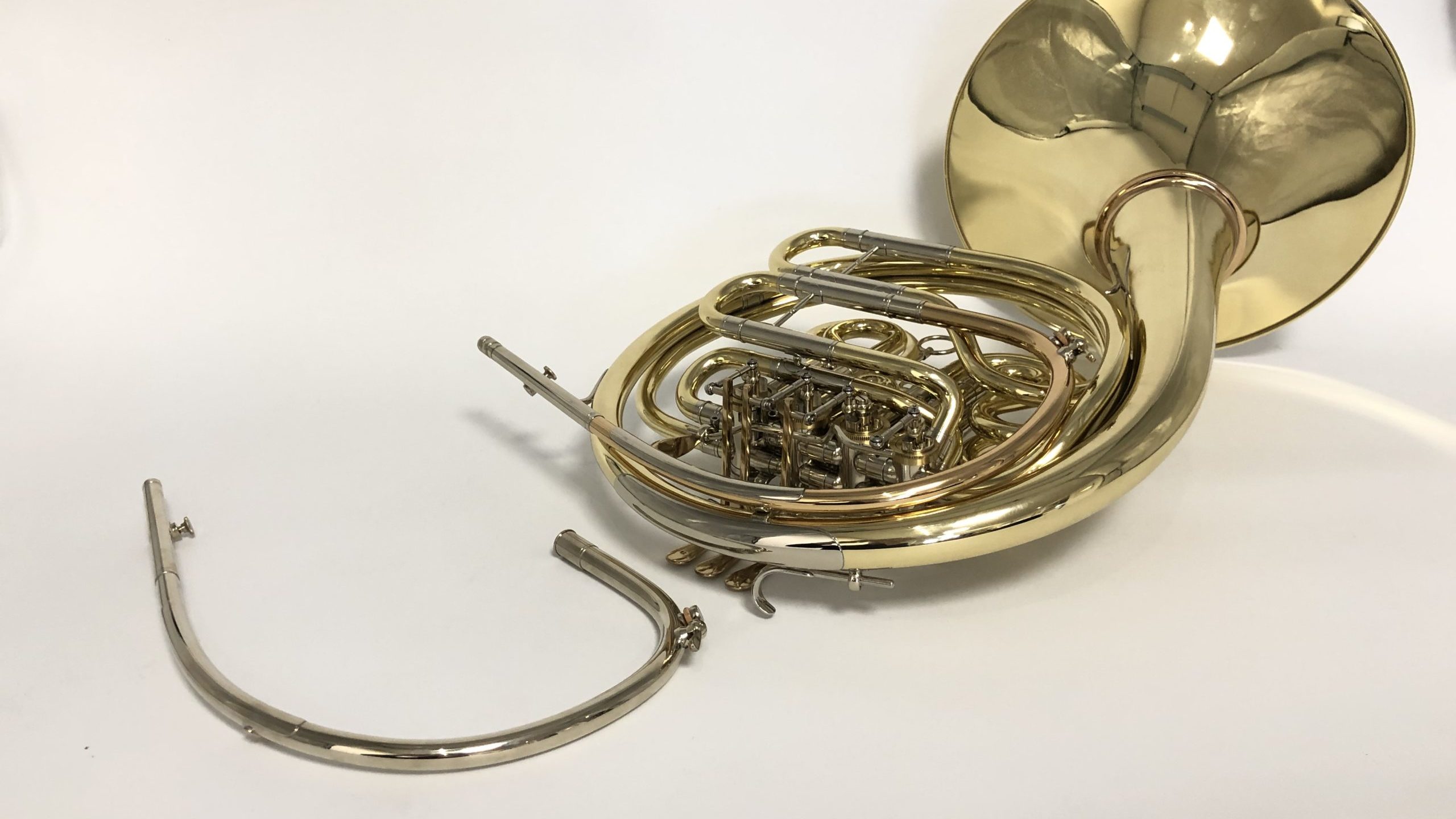 The lead pipes on the professional double horns and the triple horns are exchangeable.
The pipe is attached with a slide and two screws to the instrument and can be removed very easily.
Jedes Rohr verleiht Ihrem Horn eine etwas andere Charakteristik.
Each different pipe gives a certain characteristics to the instrument.
Aber nicht jedes Rohr passt für jedes Instrument. Die zweite Tabelle zeigt die möglichen Kombinationen.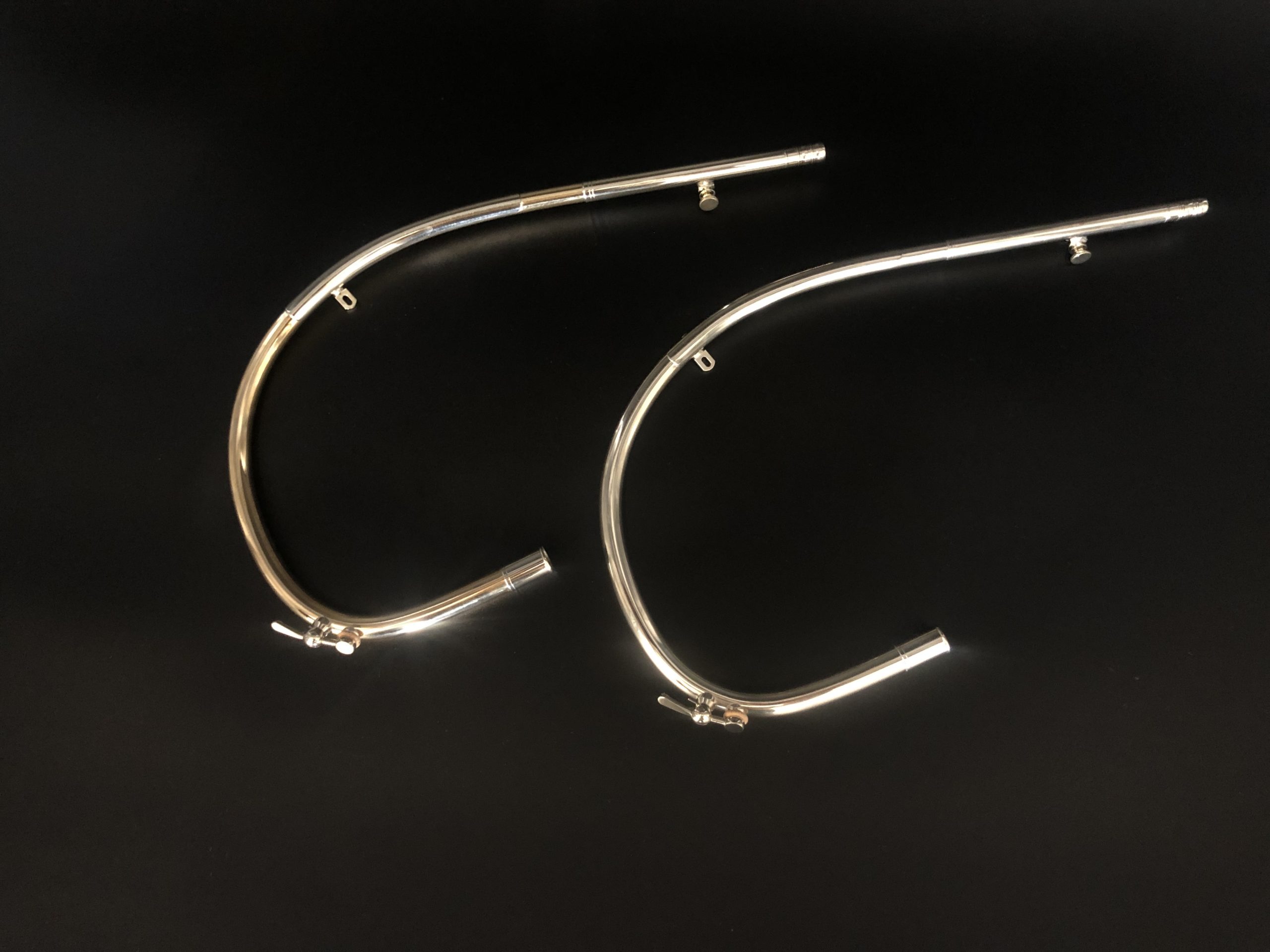 The leadpipes can be fixed with screws.
The second table therefore shows the possible combinations.
Combination recommendations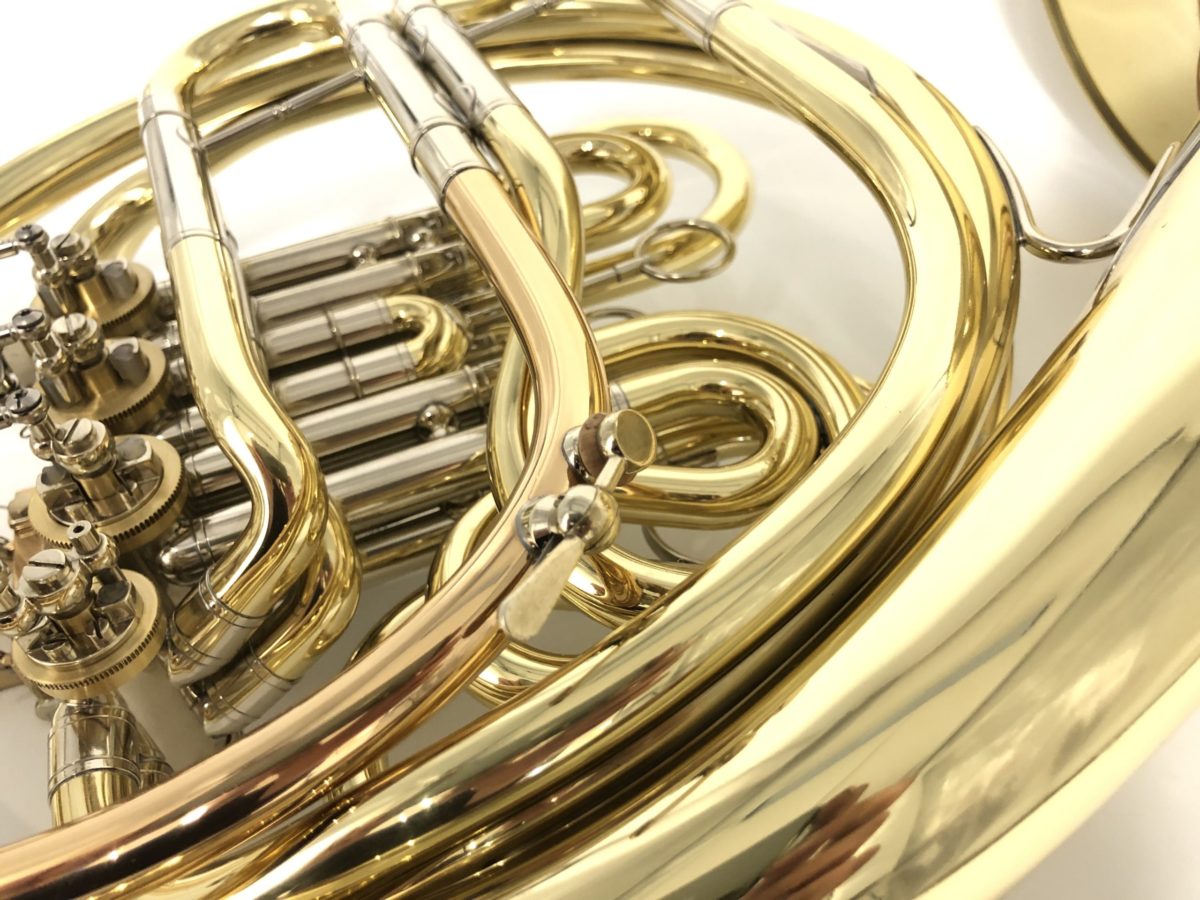 On request the leadpipe can also equipped with a water flap