Repairs to wood and brass instruments
In addition to the manufacture of instruments in our workshop, we also offer professional repairs of wood and brasswind instruments. From small soldering work, to dent removal and overhaul of mechanics and valves, to complete general overhauls, including repainting, reupholstering and straightening of mechanics of woodwind instruments, our competent service includes all wind instruments of any brand. Contact us now and we will bring your wind instrument back to shape! 
For a few years now, we have been able to offer you the service of ultrasonic cleaning of your instrument. From the piccolo trumpet to the tuba, we can thoroughly clean instruments in this bath.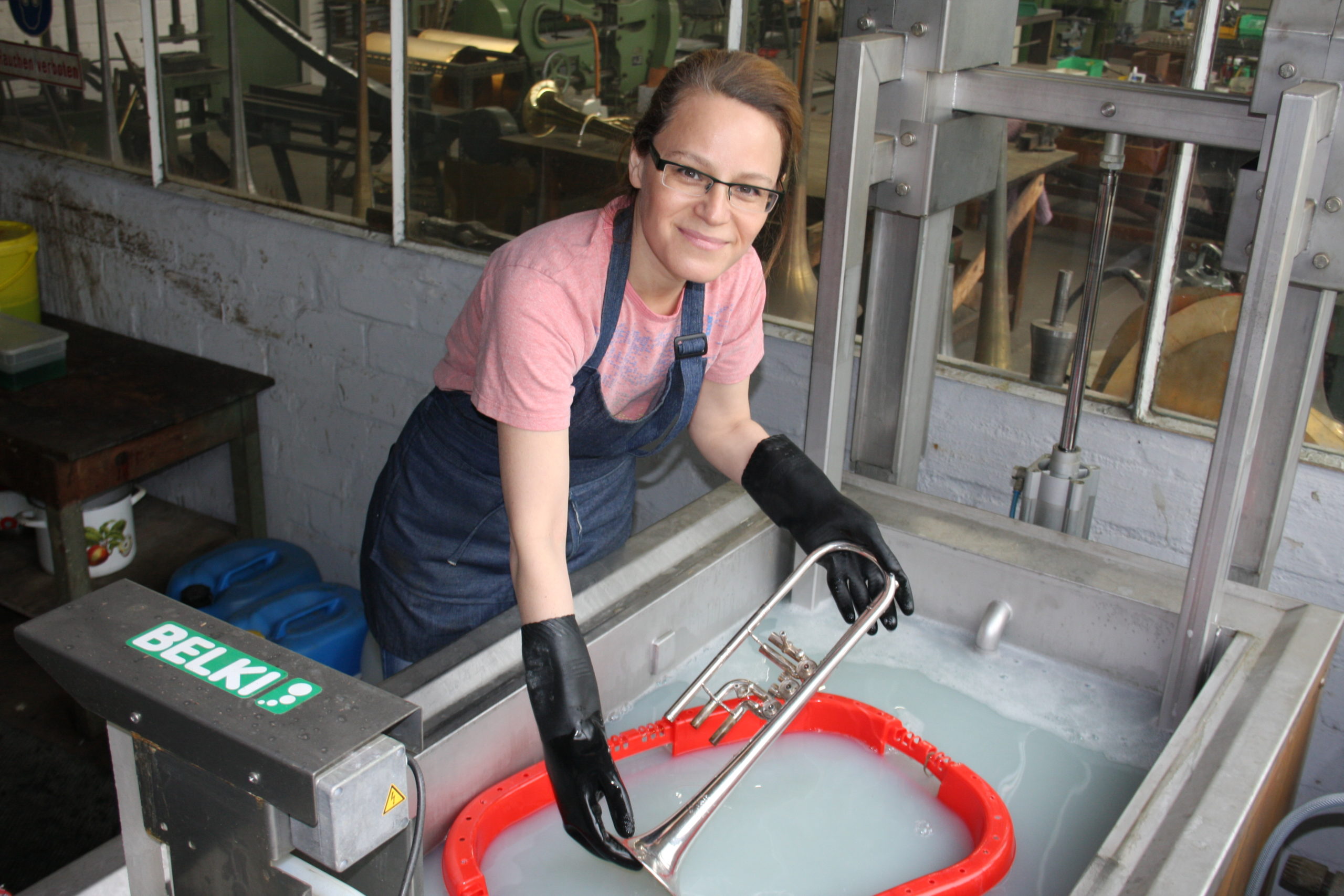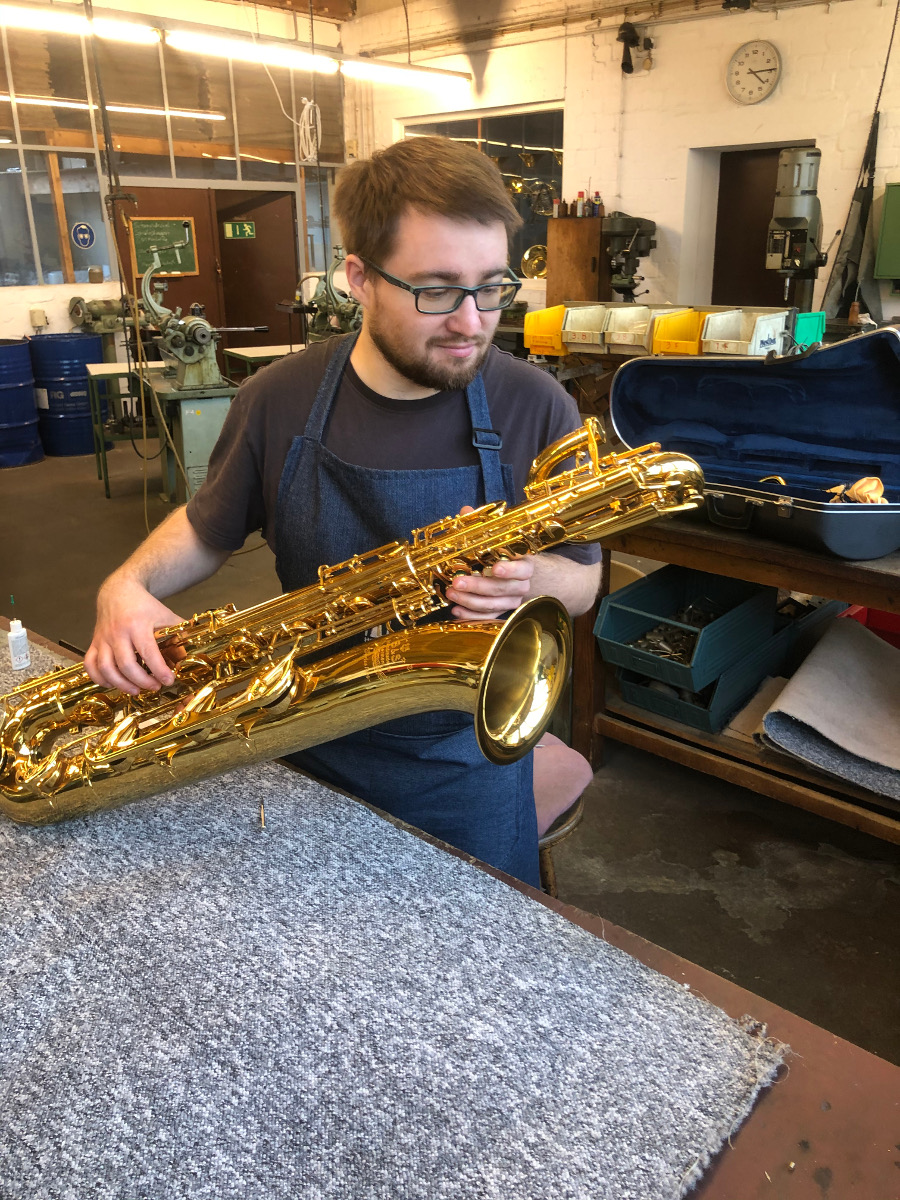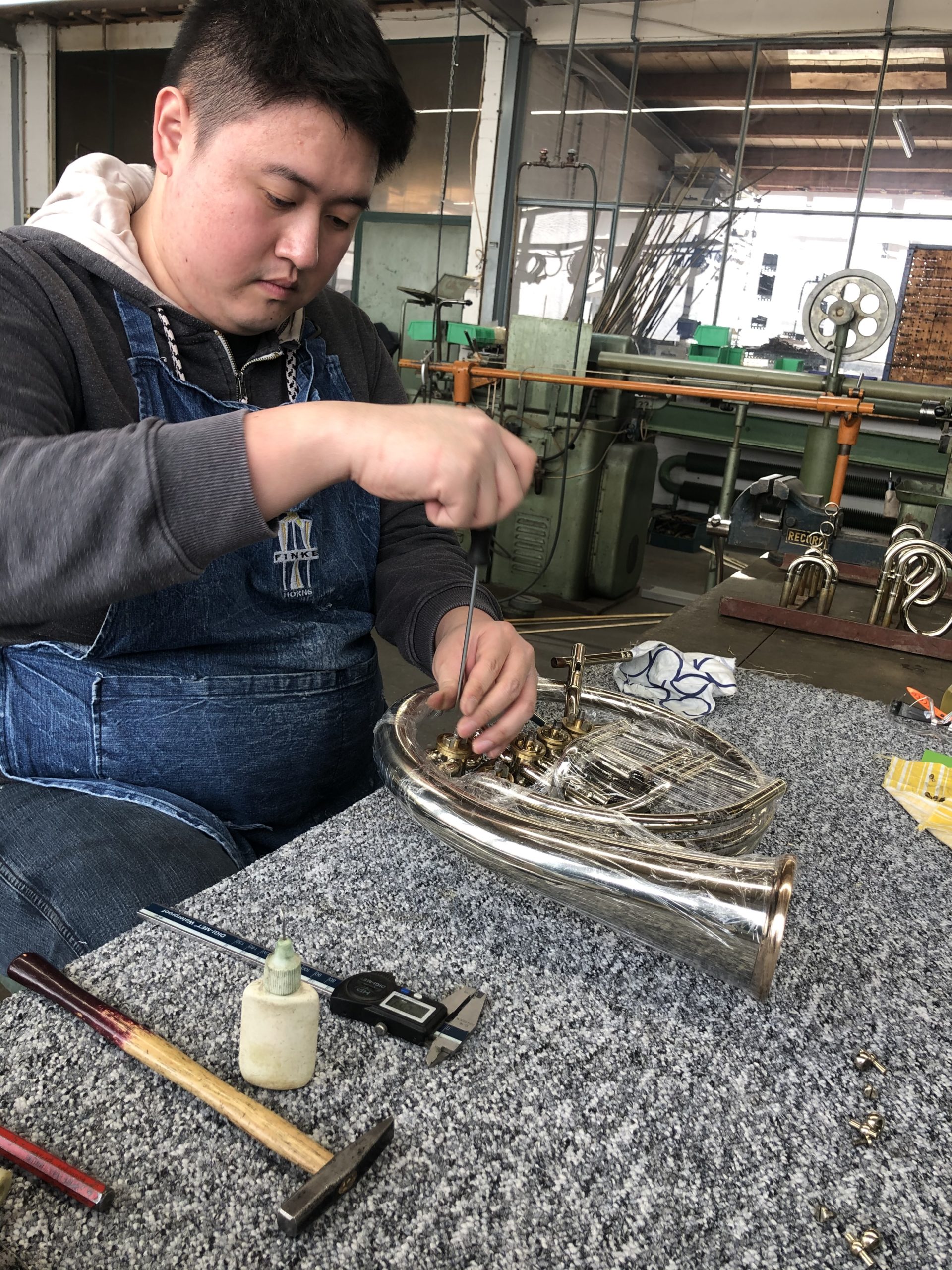 Our repair service at a glance
Soldering and dent removal, mechanical and valve overhauls, rebuilding and modifications according to your wishes on all brass instruments.
Align keys and mechanisms on woodwind instruments, replace upholstery and clean.
Lacquering and galvanic surface finishing such as silver and gold plating
Create appraisals of your instruments.
Modification and refurbishment of mouthpieces.