The Finke Full Triple Horn Finke produces one of the lightest weight triple horns. The full triple only weights 2.7 kg with detachable bell. The well balanced horn allows it to be held in playing position over a long period without tiring. Apart from the mouthpiece receiver FINKE triple horns are the only ones with separate mouthpipes for the high and low horn sections. The intonation benefits from this design. Finke triple horns have a full tone, even in the low register. Thus professional musicians especially appreciate the high F section of their Finke horn. It has an astoundingly sonorous tone. Another feature of our outstanding design is the possibility to set the descant F section using a longer tuning slide into descant Eb. 
The high F horn produces a remarkably full sound and a broader spectrum than usual with every note. The otherwise rather steely tone can be shaped and blended into the overall sound of an orchestra in a harmonically inconspicuous way. Even connoisseurs would have to make an effort to hear the high F components in a musician's playing on a FINKE horn. The treble double horns from the FINKE program also deserve such praise.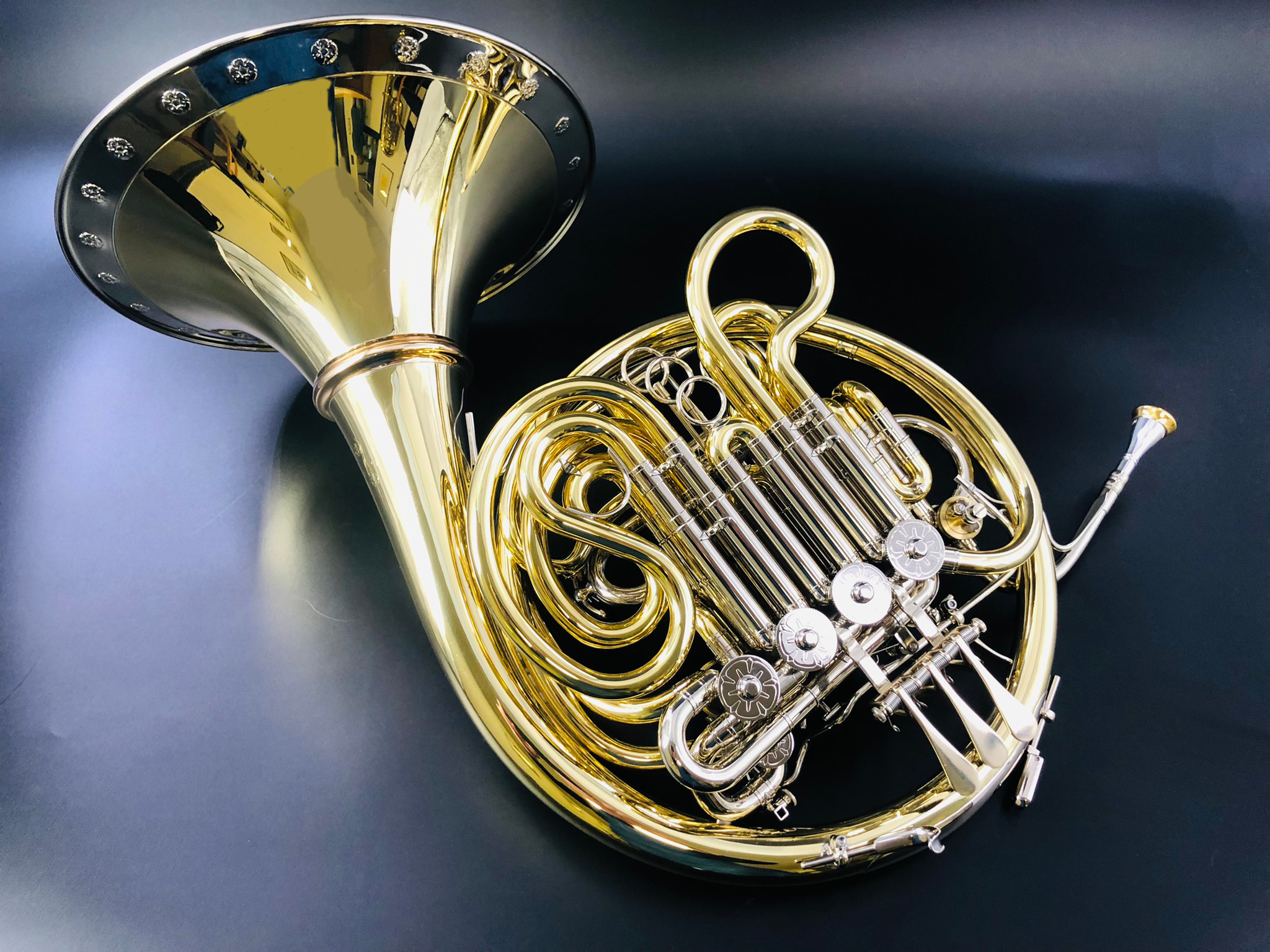 TAPER OPTIONS: Medium – it captures the richest integrity of tone in the fortissimo range without the harshness found in most Geyer copies. Players used to a far larger throat will find it the perfect balance of response and power. This taper can be well combined with different bell flares. Medium-large: the medium large taper offers a wonderful full and round horn sound. it allows the flexibility of playing pianissimo and being well heard in loud passages. A great orchestra horn. Large – this taper is perhaps our most unusual! How can an instrument with only a large throat provide the broadness of tone of the large Kruspe style instruments, yet be so easy to play? With success our large tapered horns have invaded the very bastion of the large, nickel hornplaying school, providing the player with all the power and aggression demanded but with far superior accuracy. More about this on the OPTIONS page. More about this under OPTIONS.
Die aufgelisteten Preise beinhalten Lackierung, ein Mundrohr nach Wahl, vier Jahre Rotor-Garantie und mechanische Minibal-Gelenke.
*Plus 700 € für A-Stopf-Ventil. Preise für Optionen finden Sie auf unserer Preisliste.