Osmun manufactures a full range of mouthpieces with their own designs as well as copies of respected older mouthpieces and signature copies of mouthpieces from some of the best horn players in the world. A variety of shapes and sizes allows each player to find the combination that best suits the instrument and player.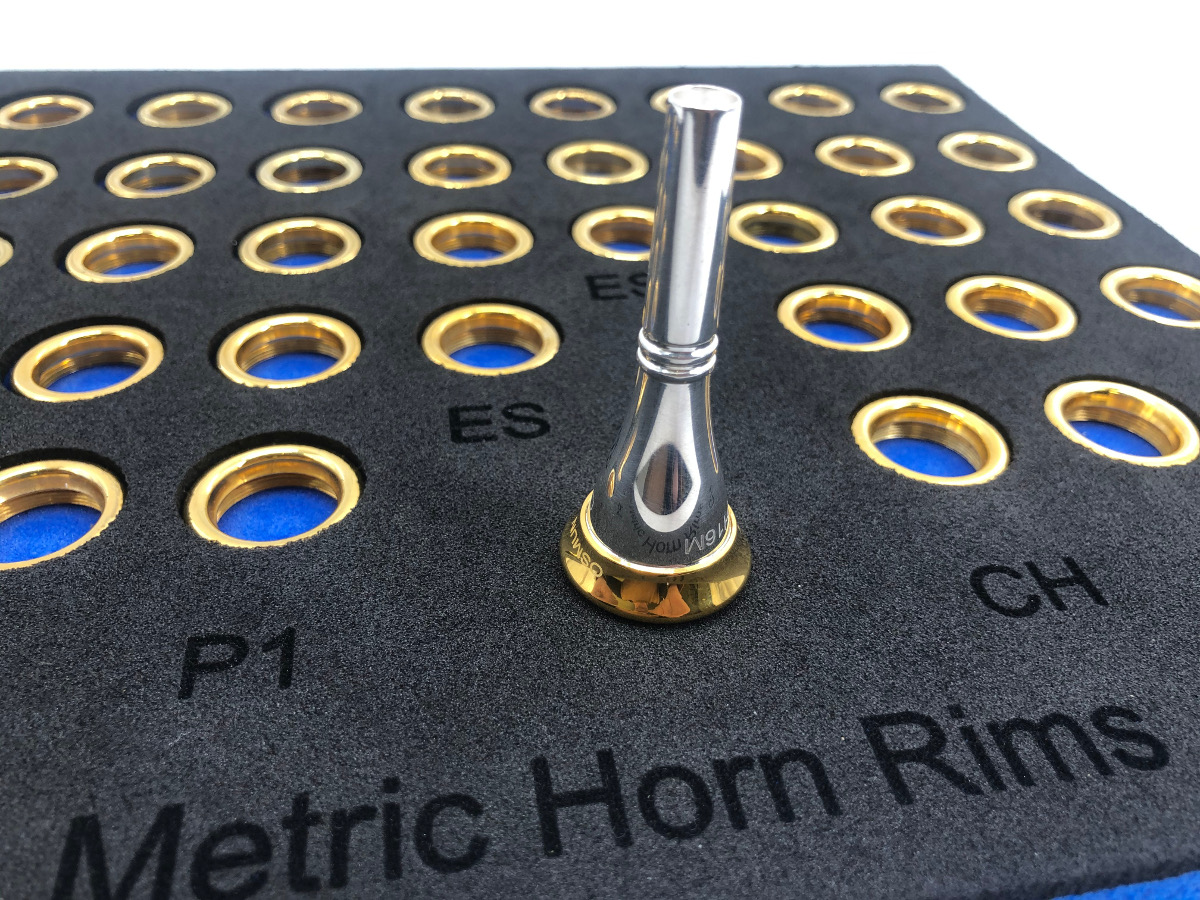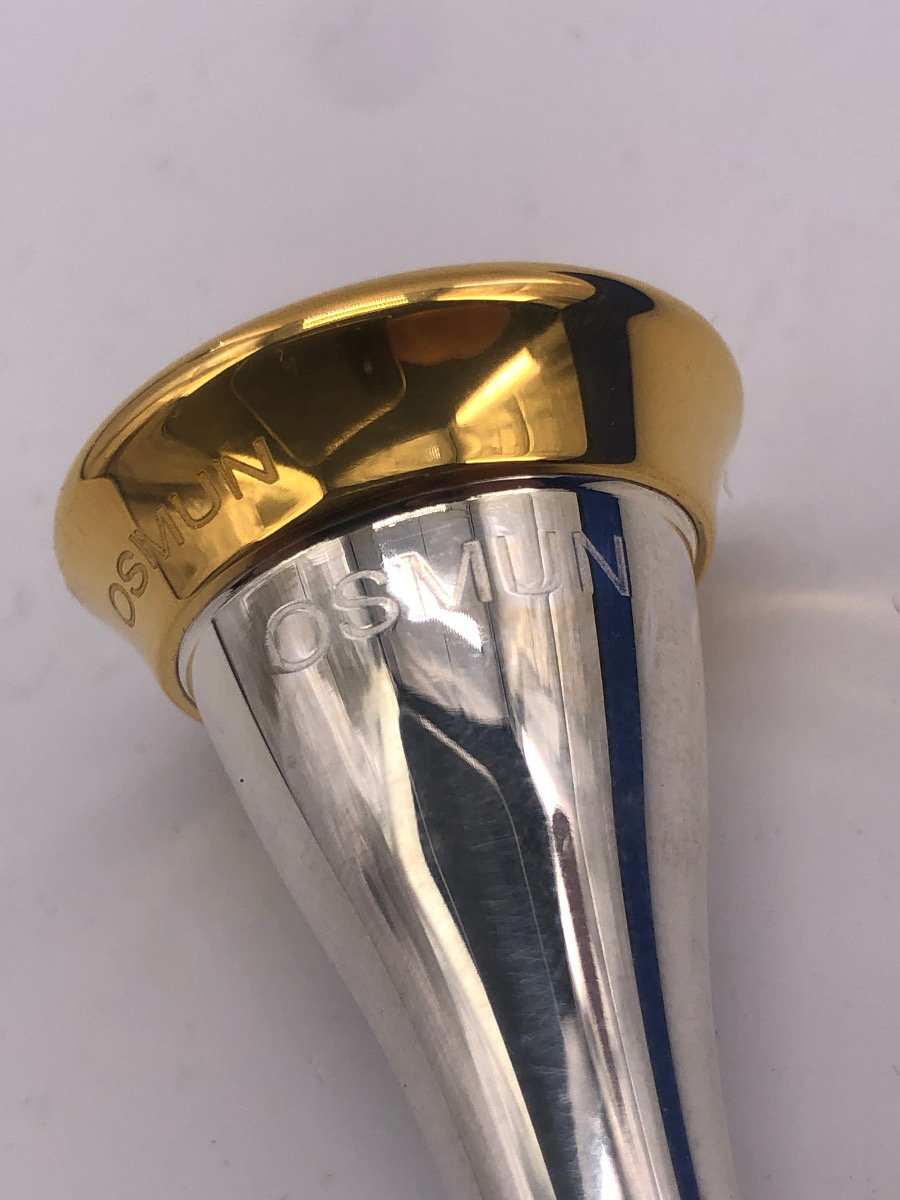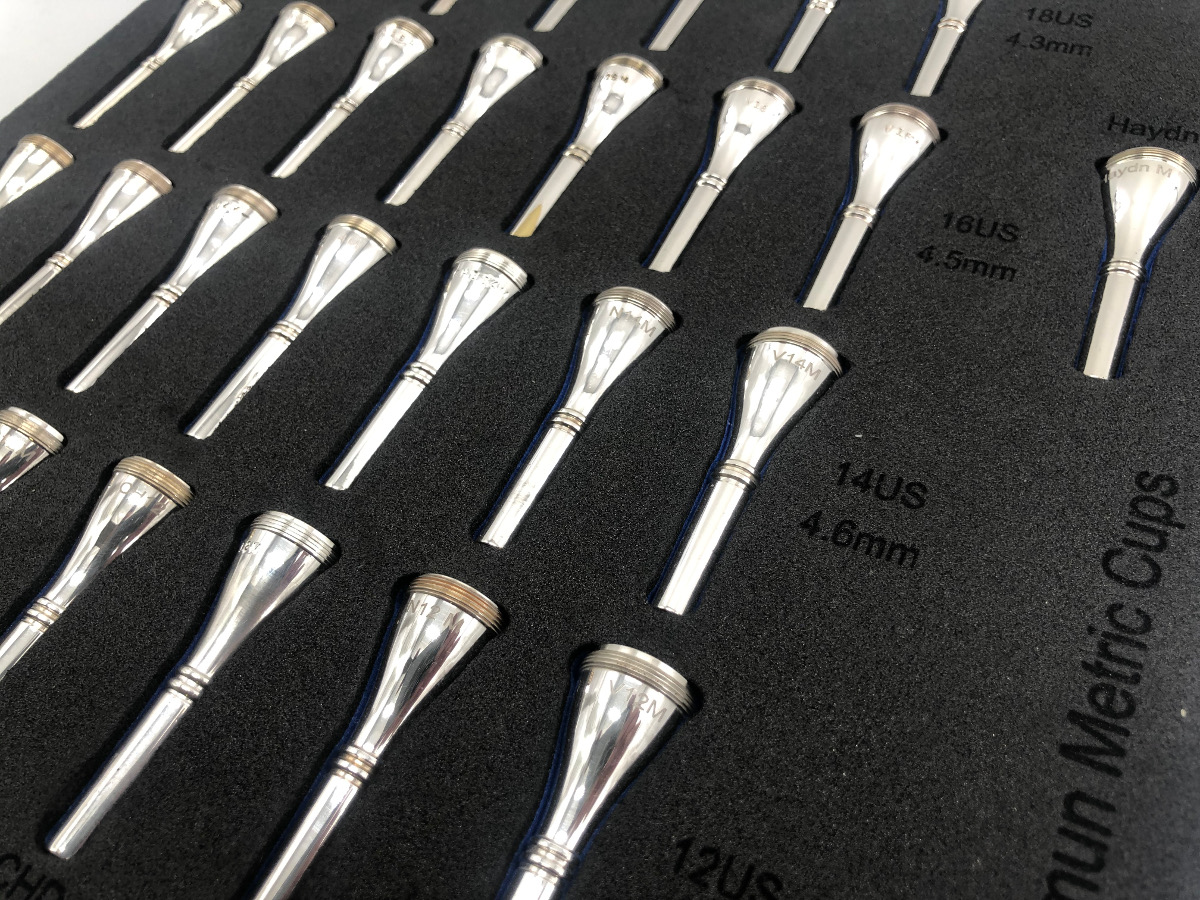 The metric cups are compatible with most European mouthpiece rims such as Paxman-Halstead Chidell rims.
The following models are available:

H (Haydn) is the smallest cup, designed to simplify especially playing in the high register. The standard bore is 4.5 mm.
G (Geyer) Copy of an original Geyer mouthpiece. It has the typical "Chicago" shape in a slightly flatter variant.
L (London) The contour is a pronounced concave-convex curve. This configuration creates the lively tone associated with the great British virtuosos.
N (Navarro) Designed for Paul Navarro of the Chicago Lyric Opera. It combines the features of the London and Chicago cups.
CH (Chicago) The epitome of the American horn mouthpiece. Modeled after the original Philipp Farkas model. The medium depth, V-shaped cup produces an even timbre with complex overtones.
LD (London Deep) Slightly deeper than the London cup. Due to the increased cup volume, the low position is strengthened.
CHD (Chicago Deep) A deeper version of the Chicago cup, but still with a continued smooth contour.The timbre is very fluid and even.
V (Vienna) Very deep cup, but due to the convex shape with a relatively small cup volume. Produces a velvety sound, which becomes brighter in the forte.
The numbers on the cups indicate the size of the bore, these go from 4.3 to 5.1 mm
The Osmun mouthpieces are offered with two different shanks:

Standard: 0 Morse taper, suitable for most horn models
Euro-Schaft: 1° slope; used by Alexander and a few other European horn makers.
The metric mouthpiece rims can be screwed on all metric Osmun cups, as well as on cups from Paxman Halstead-Chidell. The rims are available in five inner diameters in steps of 0.5 mm. The surface is gold-plated with an underlying layer of silver. Gold is hypoallergenic, non-tarnishing and feels soft and slippery on the surface. The plated surfaces are very durable and with normal care can be expected to last several years.
Vienna : a narrow, round edge, the highest point is in the center.
Geyer: a medium wide, slightly round edge,the highest point is a little further inside
L6 : a uniformly round edge with the highest point in the center, the width of the edge is 3.8 mm
P1 : similar to the L6, but is slightly wider at about 4 mm. Also this edge has the highest point in the middle
ES This edge is slightly wider (4.2 mm) and slightly flatter, the highest point is a little more inside.
ESD : largely corresponds to the ES edge, is only slightly narrower at 4 mm
CH : a wide ( 4.25 mm) and round edge, the highest point is slightly more inside.
A : a round and wide rim ( 4,30 mm) with the highest point in the inner area
L : a uniformly rounded edge with the highest point in the center, width : 4.3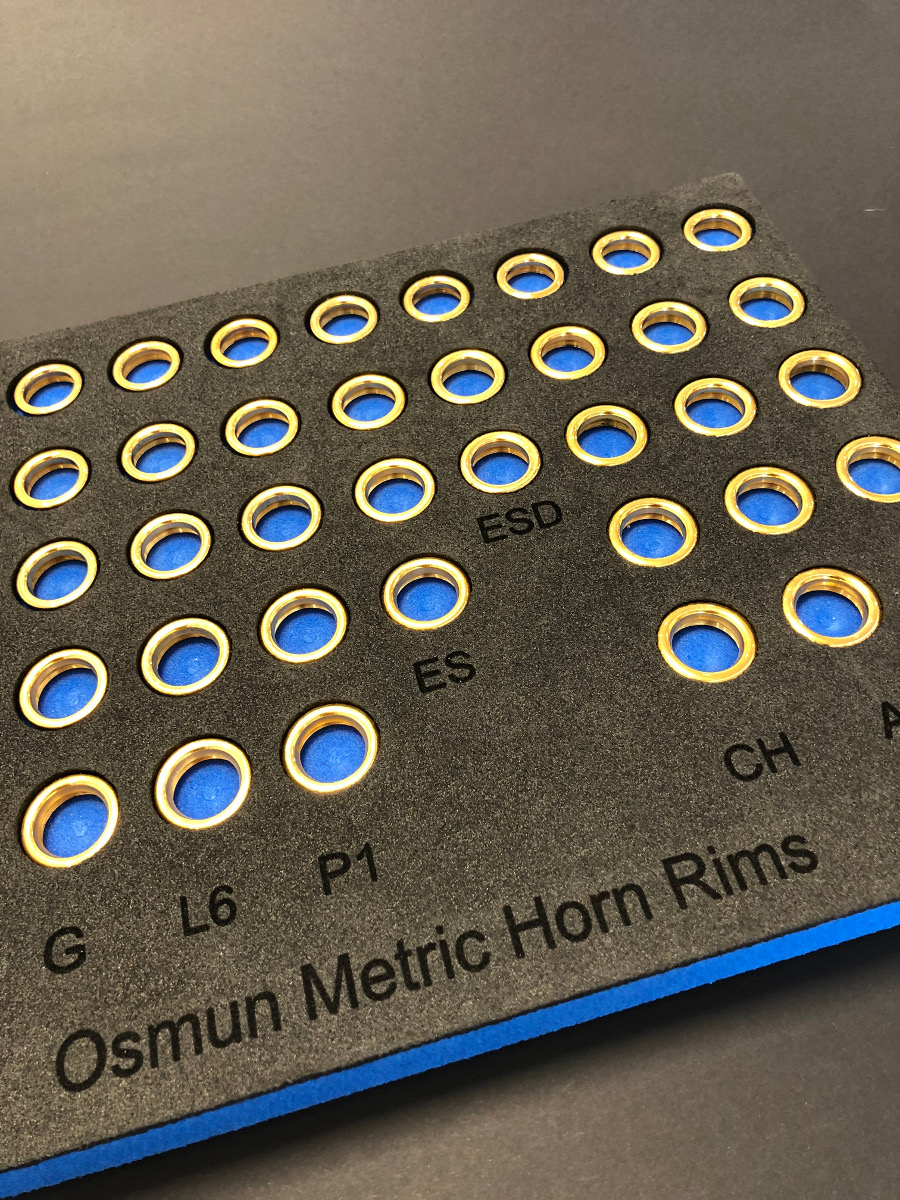 Cup bore

von 4,3 - 5,1 mm

Number of different rim contours

9

Rim size inside (0,5mm steps)

17 - 19 mm
Cup part, silver plated

95 €

Mouthpiece rim, gold plated

85 €