F / Bb double horn Europa, model 63/66/67
Our full double horns of the Europa series are built in the valve arrangement according to Herbert Fritz Knopf. The horns of the model series Europa are equipped with our medium wide taper length, as well as a fixed leadpipe. The most affordable entry-level model 63 is available exclusively in brass construction, including brass valve bushings. The model 66, available in three alloys, is equipped with valve bushings made of nickel silver. It can be upgraded with an A-stop valve (model 67) on request.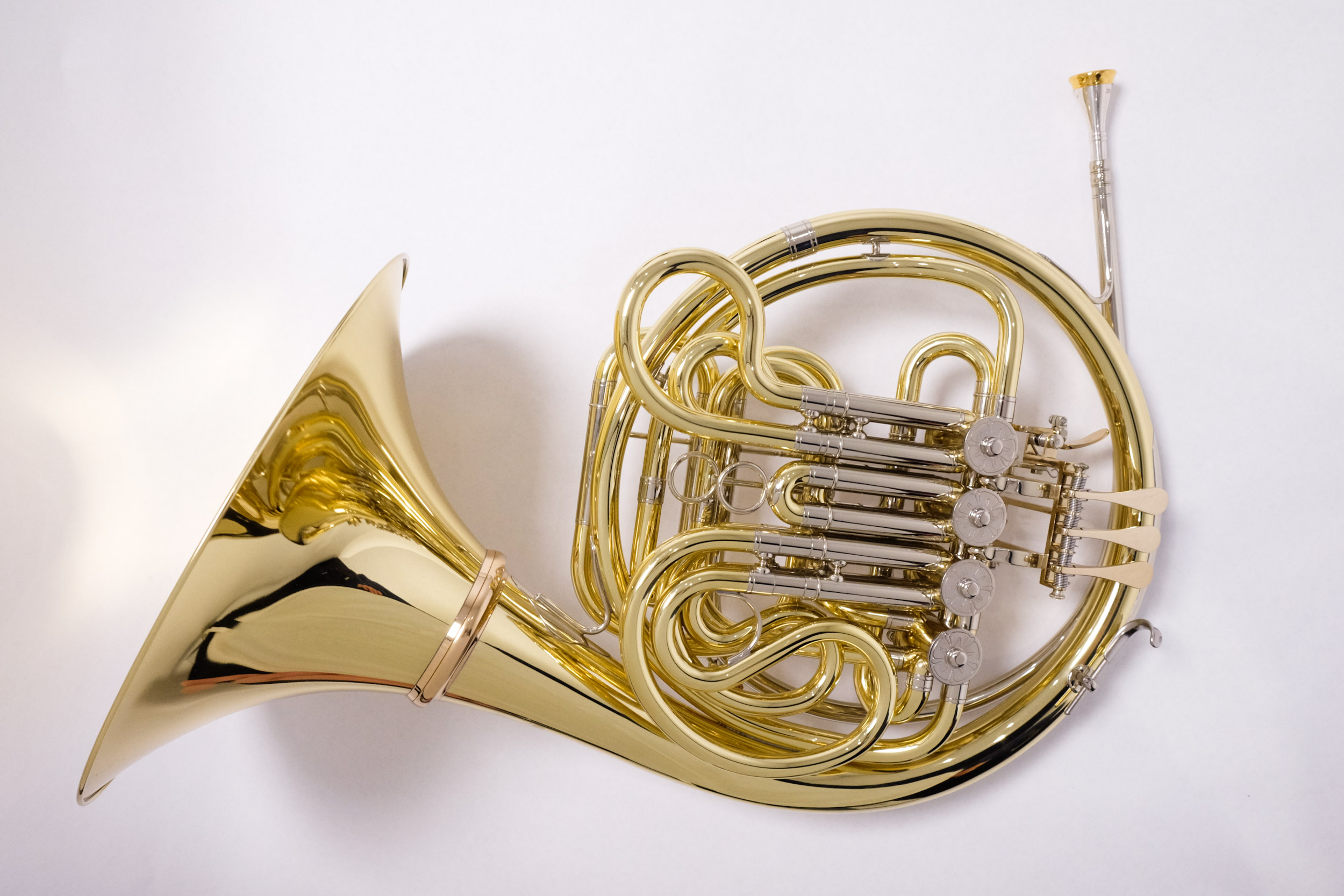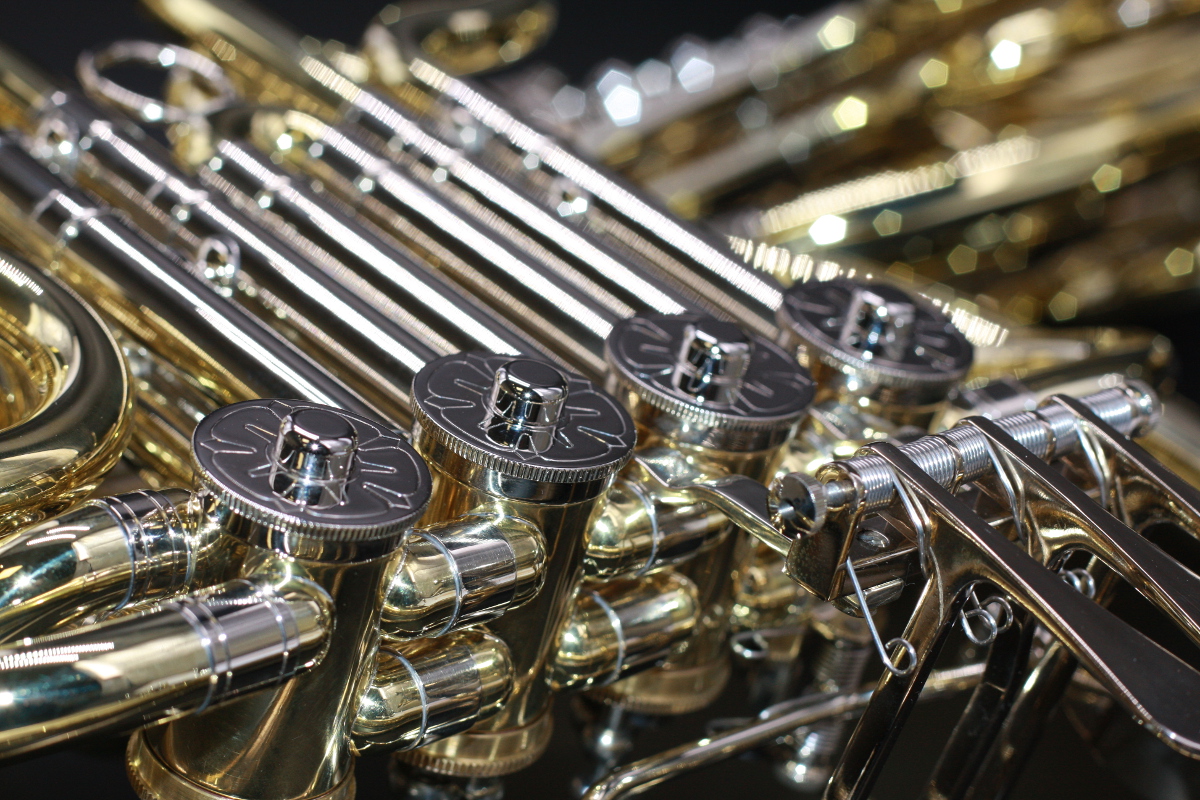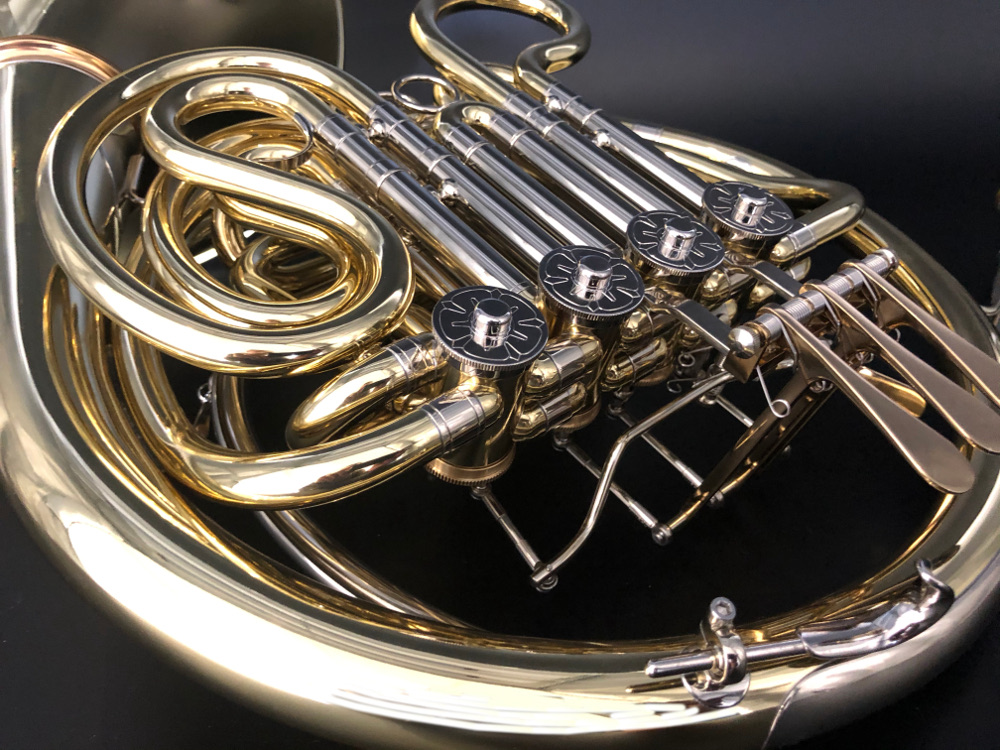 Modell 63 - Messing

5.720€

Modell 66 - Messing

5.990€

Yellow-Brass with A / stopping

6.590€

Gold-Brass with A / stopping

6.790€

Nickel Silver with A / stopping

7.090€
The prices listed include a leadpipe of your choice, a water valve, four years of Rotor-warranty and mechanical minibal joints. Prices for options can be found on our Price list.
Now the right service for the Europa double horn
Discover our matching service for our Finke Europa double horns.