F / Bb double horn Europe, model 63/66/67
Unsere Volldoppelhörner der Reihe Europa sind in der Ventilanordnung nach Herbert Fritz Knopf gebaut. Die Hörner der Modellreihe Europa werden mit unserer mittelweiten Mensur, sowie einem festen Mundrohr ausgestattet. Das günstigste Einsteigermodell 63 ist ausschließlich in Messingausführung, inklusive Ventilbüchsen aus Messing, erhältlich. Das in drei Legierungen erhältliche Modell 66 ist mit Ventilbüchsen aus Neusilber ausgestattet. Es kann auf Wunsch mit einem A-Stopf-Ventil (Modell 67) erweitert werden.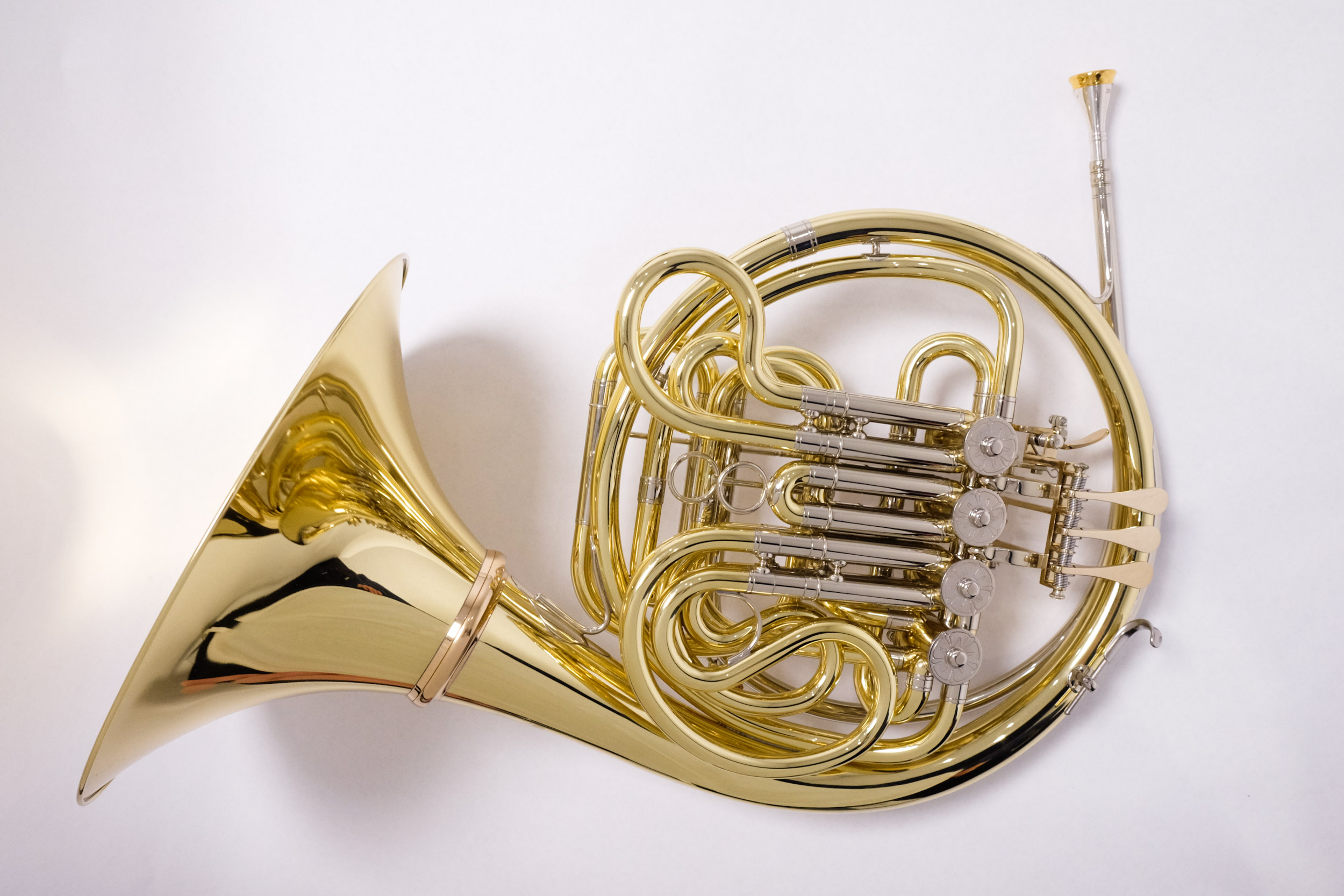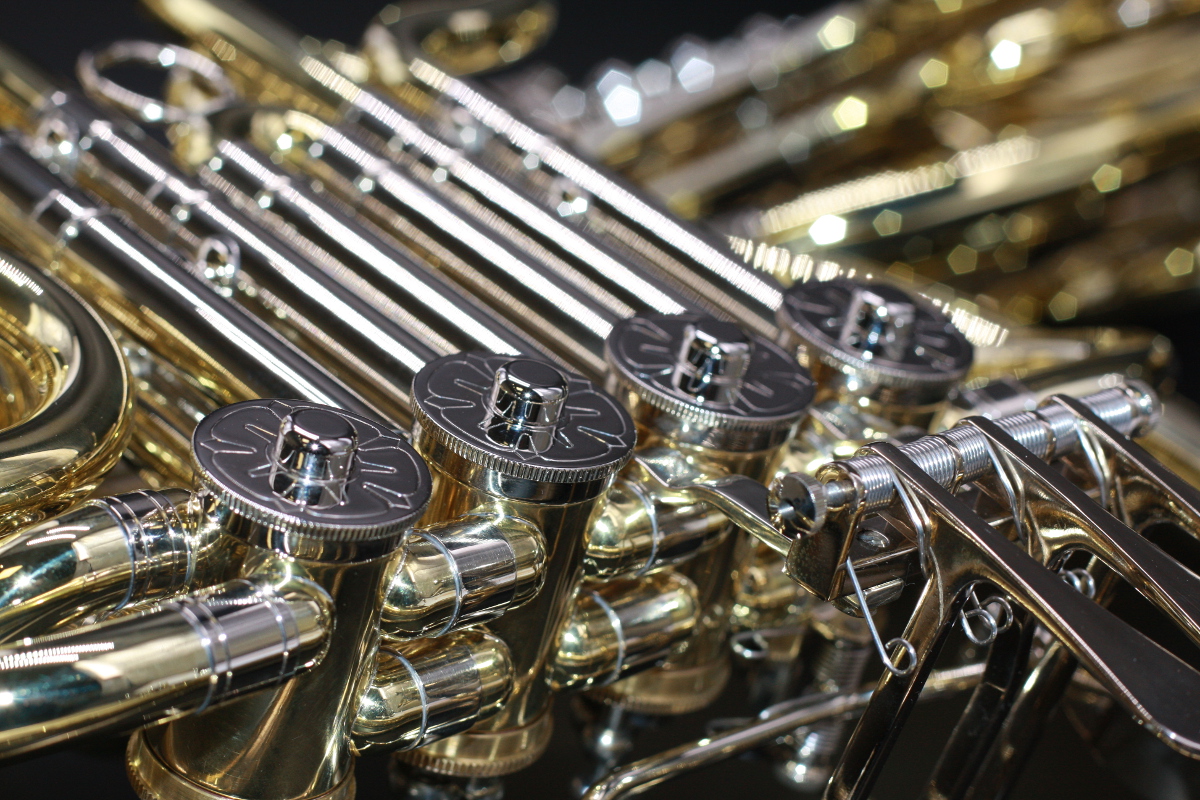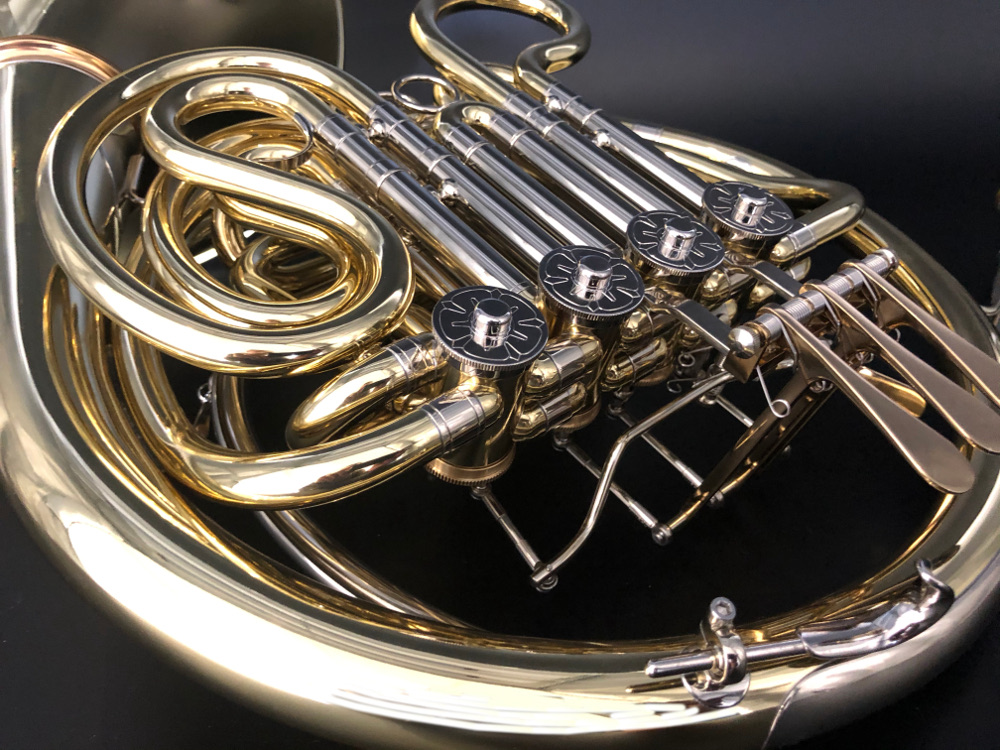 Modell 63 - Messing

5.390€

Yellow-Brass with A / stopping

6.290€

Gold-Brass with A / stopping

6.490€

Nickel Silver with A / stopping

6.790€
Die aufgelisteten Preise beinhalten ein Mundrohr nach Wahl, eine Wasserklappe, vier Jahre Rotor-Garantie und mechanische Minibal-Gelenke. Preise für Optionen finden Sie auf unserer Preisliste.